Katy Perry's Prism Tops Billboard 200 At No. 1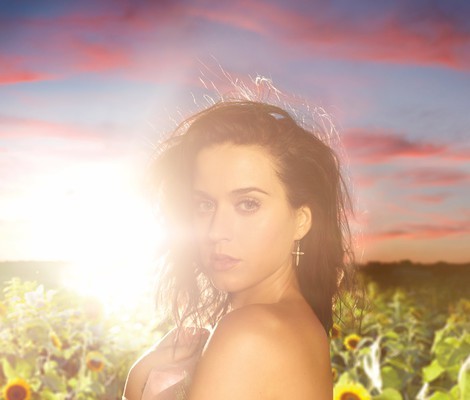 Katy Perry earns her second consecutive no. 1 album with PRISM, which sold an impressive 286,000 copies.  Just how much swag does my girl Ms. Perry have? A lot as Teenage Dream sold 192,000 copies when it bowed at the penthouse back in 2010.  After Perry's big week, things suck… badly.  Fifth Harmony's EP Better Together moves 28,000 copies, good for a no. 6 bow.  DJ Khaled's Suffering From Success is an ironic title given a rather tepid showing of 27,000 copies at no. 7.  AFI lands at no. 9 with 25,000 copies of Burials.  Let me just say the promotion was not that hot for the set, and the numbers definitely reflect that.  There's more to it than that, but promotion plays a key role.  Everyone else had already debuted this week.  Pearl Jam (no. 2), Drake (no. 3), Miley Cyrus (no. 4), Lorde (no. 5), Justin Timberlake (ascends to no. 8), and Luke Bryan (ascends to no. 10).
In case you were wondering, Lorde continues to dominate the Billboard Hot 100 with a little song called "Royals" – just thought you should know!
Whose Got Next you ask? How about some anticipated releases from Arcade Fire (Reflektor) and Kelly Clarkson (Wrapped in Red). Wrapped in Red is Clarkson's first holiday affair.  Also released this week was Susan Boyle's second holiday album (Home for Christmas).  Robert Glaspar Experiment returns with Black Radio 2, a follow-up to the Grammy-Winning Black Radio (Best R&B Album) while Linkin Park release a remixed compilation, Recharged. Arcade Fire's previous album The Suburbs (2010) debuted at no. 1 with 156,000 copies sold.  Can Reflektor do the same?