Katy Perry's Preacher Dad Calls Her The 'Devil Child'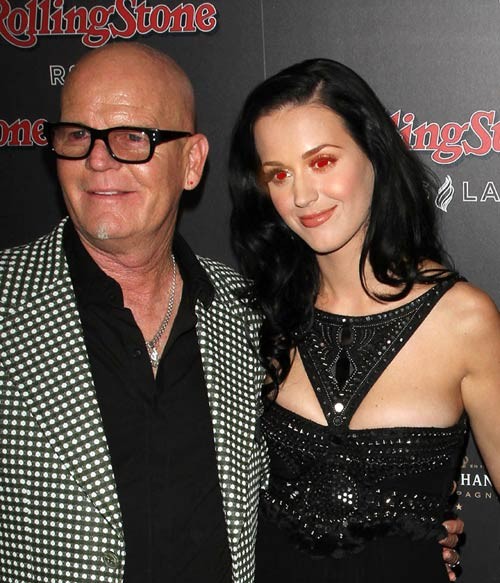 Katy Perry's preacher father Keith Hudson references his daughter's fame during his Sunday sermons -- referring to her as the "devil child."

The pop star's father also claims that he ends up crying while watching Katy in concert, according to Britain's The Sun, because the fans are worshipping her instead of God.

"I was at a concert of Katy's where there were 20,000," he said during a sermon in Santa Fe Springs, Calif., while he and wife Mary tour the country preaching. "I'm watching this generation and they were going at it. It almost looked like church.

"I stood there and wept and kept on weeping and weeping. They're loving and worshipping the wrong thing."

Hudson urges churchgoers to "pray for Katy" during his sermons, because she needs healing.

"They ask how can I preach if I produce a girl who sang about kissing another girl?" he adds.

Katy's parents say that her fame has given them the opportunity to spread God's message.

"God has given us a platform to go in and meet people, and they like us because we are cool," he told . "We are not threatening."

But Katy's dad still loves her no matter what.

"I love my daughter and I will always love her," her dad told Radar Online. "Stop being judgmental and critical. Do not close the doors to your loved ones, especially your children. Just because they do not like what you do or what you are, they are still praying that you stay in the race. They are counting on you."

Prior to her fame, Katy was a church singer and in 2001 she released a self-titled gospel rock album, then as Katy Hudson.