Katy Perry's Notorious Alias

Katy Perry has given away the alias she uses to protect her privacy while she travels the world - the singer uses the name of a reformed junkie prostitute from cult TV show Strangers With Candy.

The I Kissed A Girl hit-maker admits she changes her name whenever she checks into hotels and has been calling herself Jerri Blank for the last two years - the name of the controversial character played by Amy Sedaris in the 1990s series.

However, Perry admits she may have to think of a new alias now she has given away her secret.
 
She tells Britain's The Sun, "I'll give you my alias because I've been using this one for two years. C**p! I'm going to have to come up with a good one now to replace it! It's Jerri Blank from Strangers With Candy. She's hilarious, stupid. Maybe I'll follow her lead and end up back in school some time."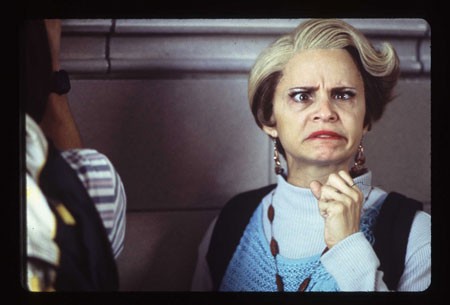 Click Here For More Katy Perry Pictures