Katy Perry's Intergalactic Present For Russell Brand

Katy Perry surprised her fiance Russell Brand with an out-of-this-world birthday present - the pop star bought him a trip into space.

The I Kissed A Girl hit-maker threw the funnyman a surprise bash to mark his 35th birthday last week, inviting all of Brand's close friends and family members to celebrate at Los Angeles' Little Door restaurant.

She treated the Brit to a cake decorated with the Union Jack flag and later left her beau speechless by presenting him with the rocket trip into space. Perry donned an astronaut's suit to deliver her gift, which is said to have cost a whopping $150,000.

A source tells Britain's The Sun, "Russell thought it was just him and Katy going for dinner. He was bowled over when he walked into the restaurant and saw she had got all his pals and family together for a surprise party. Halfway through the dinner she walked in wearing a full astronaut outfit to give Russell the space trip. Everyone cheered for the Brit cake. Katy knows how proud he is of his roots."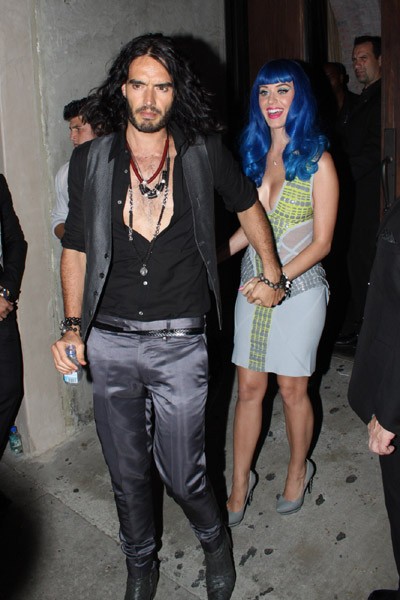 Click Here For More Katy Perry Pictures