Katy Perry's Hotness Burns Up The Red Carpet At Canada's MuchMusic Video Awards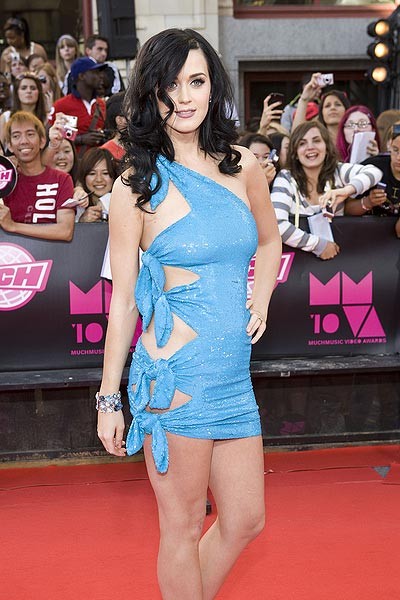 Katy Perry showed some subtle, yet serious skin in a glittery blue dress at the MuchMusic Video Awards in Toronto yesterday, despite not releasing much music lately. The bright-colored dress was tied on her right side with a series of knots, revealing a little bit of her upper thigh, hip and other tantalizing areas.

The pop star is determined to have a stripper at her bachelorette party and is urging Rihanna to do the honors by baring all. She explained, "She's hot, I love her. She's just the coolest chick and I want all of her clothes...I don't know if she started this rumor that she's going to do it or if she just hopped on the bandwagon of the rumors like, 'I'm going to do it!' That's the one thing that I don't have to plan, which I'm really excited about."

Unlike certain other celebrities (*ahem* Lindsay Lohan *ahem*), Katy Perry has no plans to hit the headlines for bad behavior. She explained, "I don't end up wasted with my face down in alleyways. I kinda like steer the ship pretty good, so that I don't hit any icebergs...I drink when it's, like, vacation time."
(click pic for next)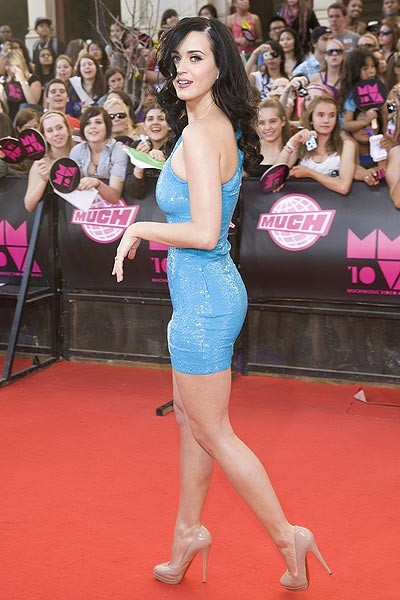 Click the pics for larger images:
- Click here for more Katy Perry pictures! -