Katy Perry's Gold Brocade Mullet Dress - Hot Or Not?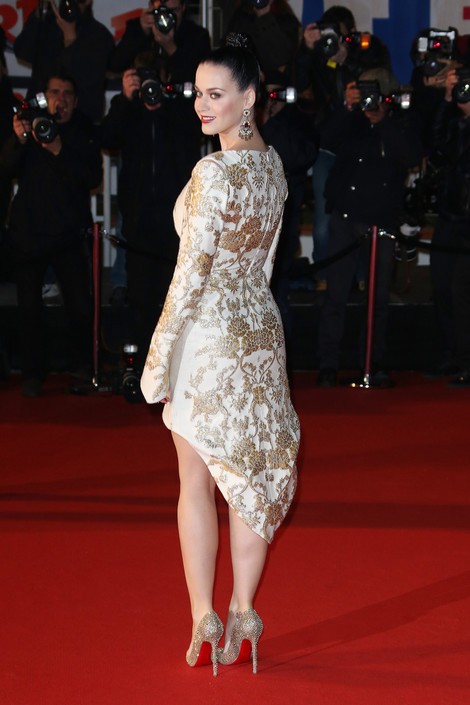 Katy Perry attended the NRJ Music Awards at Palais des Festivals in Cannes, France, this weekend wearing an unusual gold and white dress.
The gown appeared to have detachable sleeves and was short in the front and long in the back (just like a "mullet" hairstyle). She wore golden pumps and pulled her hair back into a long braid.
The singer performed at the award show and experienced technical difficulties during her set. She had to stop halfway through because she was out of sync with the audio and background screens. The host of the show asked her to "restart" her performance.
Perry wound up taking home trophies for "International Female Artist of the Year" and "International Song of the Year" for "Roar."
She had a good night while One Direction had a more interesting one. They won two trophies but were booed at by the NRJ Music Awards crowd.
Perry later thanked the British boy band, saying: "I would like to thank my French Katycats, I love you. I would also like to dedicate this award to One Direction. Without you, I wouldn't be here. Thanks!"
Check out more photos of Katy at NRJ...