Katy Perry's 'Bump' Sparks Pregnancy Rumors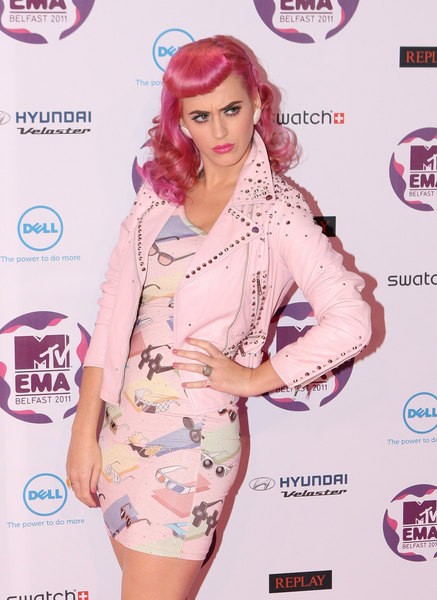 Katy Perry was all pink at the Europe Musical Awards, but all everyone was talking about was pregnancy when they spied a slight bump under her skin-tight dress!
Perry rocked a 50's tribute outfit with a studded jack, tight dress, and platform saddle shoes. However, cameras spotted a slight bump on Katy's stomach, bringing rumors to life that she and hubby Russell Brand were expecting a bundle of joy.
The pair has recently been trying to find more time together after busy schedules have been keeping them apart for the majority of the last few months. They celebrated their one year anniversary in New York October 24.