Katy Perry's Brother Doesn't Approve Of Her Romance With John Mayer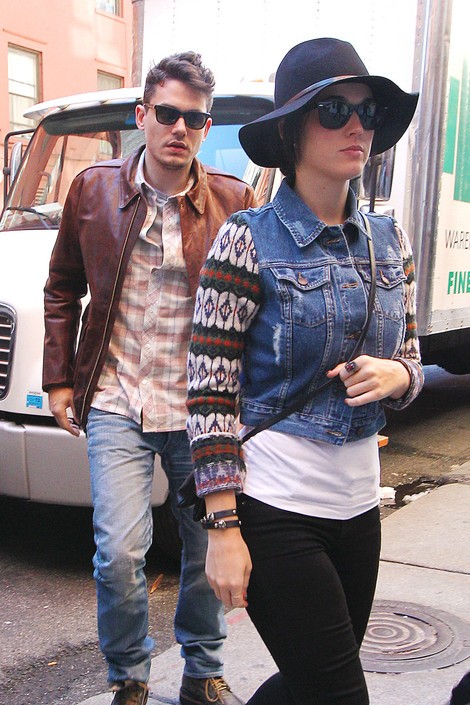 Katy Perry's brother David Hudson doesn't believe John Mayer is the right boyfriend for his sister. He recently told Life & Style magazine, "She deserves a true gentleman, and I don't think she's found that." Ouch!

Perry previously dated musician Travie McCoy from Gym Class Heroes and rocker Robert Ackroyd from Florence + The Machine. She also married and divorced British actor Russell Brand last year.

Her brother added, "Katy needs a man who's changing the world like she is — although not necessarily in the business. Just someone that's really got something impressive — she can't be unmatched in that sense."

Katy and John have been dating for several months, and the singer/songwriter has a reputation for being a self-confessed sex addict. He's also gotten around quite a bit in Hollywood, dating high-profiles celebs such as Jennifer Aniston, Jessica Simpson and Taylor Swift.

However, David knows Katy won't take his advice when it comes to dating. "She shrugs it off because she's her own person. She's very independent," he explained.
Katy and John were spotted earlier this week hanging out in New York City for John's 35th birthday. It appears that their relationship is still heating up.