Katy Perry Wore A Very Musical Dress To The Grammys, Brought Brother David As Her Date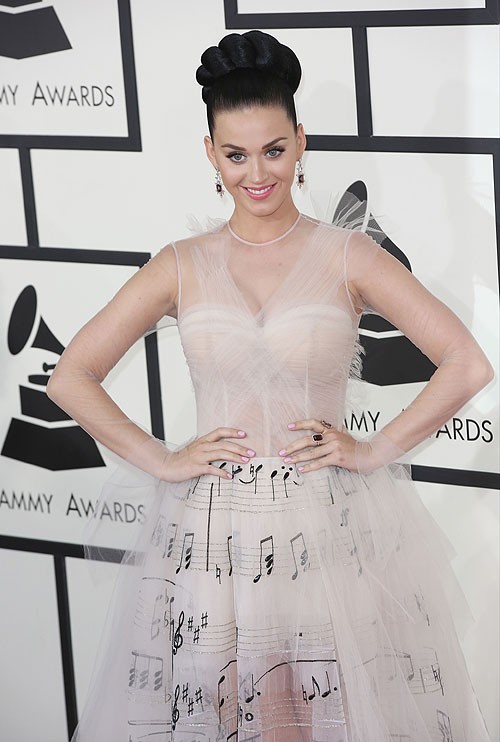 Katy Perry came prepared to this year's Grammy Awards, wearing a sheer Valentino gown covered in sheet music.

The dress itself made its debut in Paris last week at Valentino's Spring 2014 runway show, according to London's Mail Online.

The 29-year-old singer, who performed her hit "Dark Horse" during the ceremony, left boyfriend John Mayer at home and took her brother David Hudson along as her date for the evening.

Katy told E! Online's Ryan Seacrest that her performance was inspired by Stevie Nicks.

"I was hanging out with Stevie Nicks, that's why I was late," she said. "Actually my performance is kind of inspired by her. Let's just say one of my favorite lines, 'Which witch is which?' It's very spooky. It's very dark."

Click through for more pics of Katy...