Katy Perry Wears Unflattering See-Through Skirt At Paris Fashion Week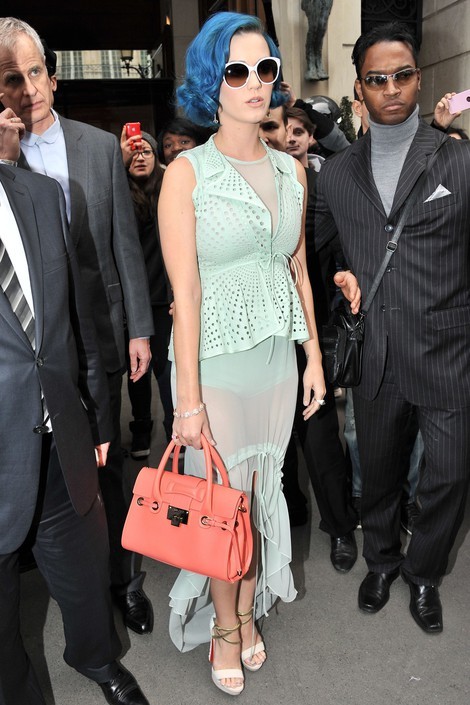 We spotted Katy Perry wearing a turquoise see-through skirt as she left the Hyatt Park Hotel during Paris Fashion Week today. What do you think of her fashion statement? Sexy? Too bold? Boring?
We don't think the ensemble does anything good for her figure. And although we usually love her funky style, we're getting a little tired of the blue hair. We think she should return to her roots - brown and beautiful!
Her latest single, "Part of Me," just dropped to number four on the pop charts after hitting number one last week.
Check out more photos of the singer...