Katy Perry Wears A Skin-Tight White Latex Dress & Bandage To Cover Her 17 Stitches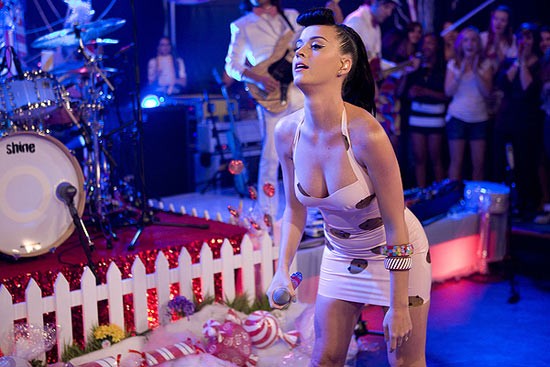 Check out these photos of Katy Perry performing at Live@much in Toronto yesterday. She's wearing a skin-tight white latex dress, red striped boots, and a bandage on her leg.

Katy needed 17 stitches after injuring herself dancing following the MuchMusic Video Awards on Sunday. She was admitted to a local hospital after she sliced open her leg while partying at a nightclub following the ceremony.

However, she laughed off the accident on Twitter ahead of the show, writing: "17 stitches later...Don't make fun of my dance moves tomorrow. That's what got me here in the 1st place! Thanks for the souvenir Canada! Thinking about getting a candy cane walker made for this performance coming up...I will be expecting YOU to dance for me, okay?!"
(click pic for next)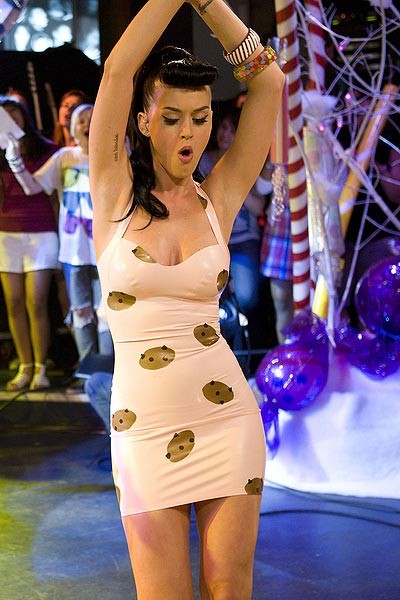 Click the pics for larger images:
Check out Katy Perry's revealing outfit at the MMVA's

-Click here for more Katy Perry pictures!
-