Katy Perry Wears A See-Through Dress At Coachella - See More Star Photos From The Festival!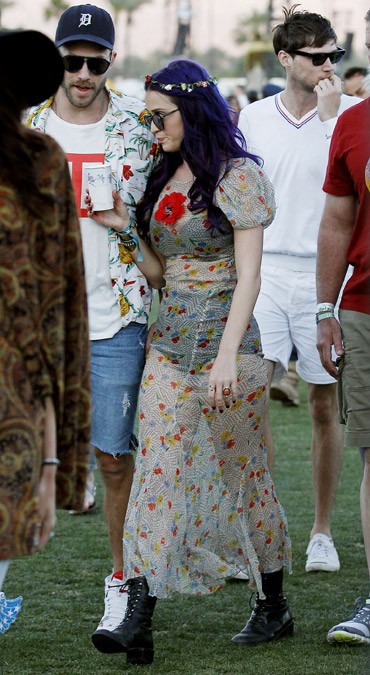 Katy Perry attended the Coachella festival on Saturday wearing a transparent 60s style dress, combat boots and sunglasses. The pop star didn't seem to care that fans could see her black bra and grandma underwear.
A bunch of celebrities attended the event this weekend. Reality star and socialite Paris Hilton wore a white bikini top as she walked around the grounds. She attended the festival with Dutch DJ boyfriend Afrojack and friend Brandon Davis.
"Harry Potter" star Emma Watson got cozy with a mystery male companion while listening to Radiohead late on Saturday evening.
Check out more photos of celebrities at the popular music event...