Katy Perry Wears A Low-Cut Patchwork Dress To 'Kinky Boots' Premiere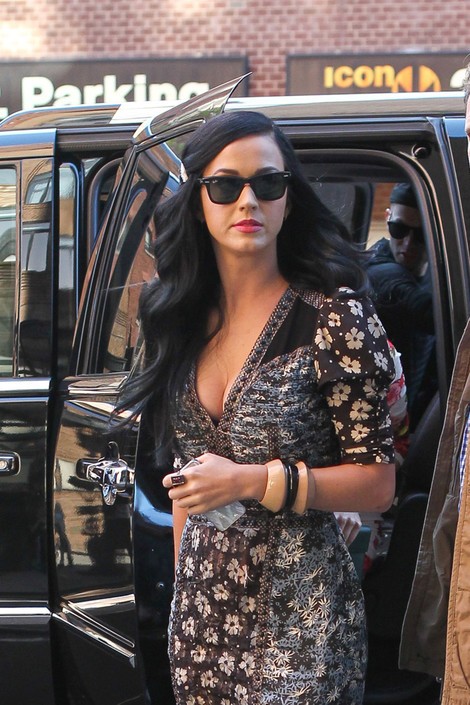 We spotted Katy Perry wearing a patchwork floral print dress in New York City on Wednesday. The singer attended the Broadway production of "Kinky Boots" with a friend.
The pop star reportedly cried during the musical's finale. A source told the New York Post: "She was crying so hard she thought she lost an eyelash."
Cyndi Lauper, who wrote the music and lyrics for the production, later gave Perry a tissue and said soothingly, "Honey, I keep these on me at all times. I've been crying non-stop all week."
"Kinky Boots" received 13 Tony Award nominations on Tuesday morning.
While in the city Perry also attended the Delete Blood Cancer Gala at Cipriani Wall Street. She looked amazing in a strapless blue gown.
Check out more photos...