Katy Perry Unveils Her Voluptuous, Scantily Clad Wax Figure For Madame Tussauds Las Vegas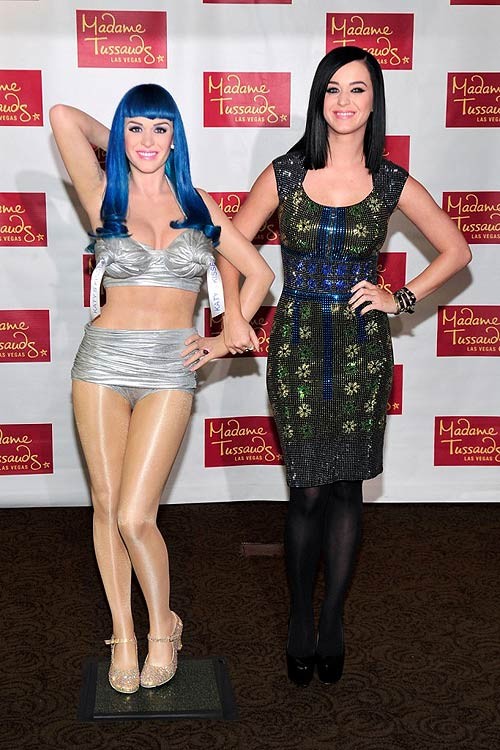 Katy Perry posed for photos with herself at Paramount Studios on Saturday afternoon as she unveiled her new wax figure, which will be featured at Madame Tussauds in Las Vegas.

The new figure, a few inches shorter (and a bit bustier) than the real Katy; features the singer's famous blue hairdo and a barely there silver outfit including a very short skirt and a bustier styled to make her boobs look like Hershey's Kisses, but with tassels reading 'Katy Kisses'.

"Whenever I have to go do something particularly that I don't necessarily want to do, I'm just sending her cause she's a great identical version of me," Katy said at the unveiling.

The figure is featured in the Music Room at Madame Tussauds Las Vegas museum; where fans have the opportunity to get up close and personal with their favorite stars.

Other stars featured in the Music Room include Rihanna, Tupac Shakur, Beyonce, James Brown, Prince and Michael Jackson; the latter of which features a "Smooth Criminal" photo experience.

Fans can also spin records at the interactive DJ booth or enjoy some karaoke at the exhibit.
Katy posed for photos of her new figure with fans during the event.