Katy Perry Spills About Exes Russell Brand & John Mayer, Is Still 'Madly In Love' With The Singer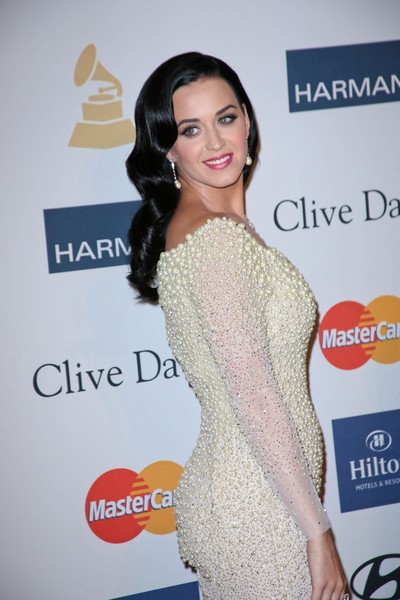 In a new interview with Vogue magazine, Katy Perry discusses her broken marriage to Russell Brand and her on/again, off/again romance with John Mayer.
The July cover girl explains that she hasn't spoken to her ex-husband in over a year and a half. They wed in India in 2010.
"He's a very smart man, and I was in love with him when I married him. Let's just say I haven't heard from him since he texted me saying he was divorcing me December 31, 2011," she explained.
Perry, 28, partially blames their split on her success. "At first when I met him he wanted an equal, and I think a lot of times strong men do want an equal, but then they get that equal and they're like, I can't handle the equalness. He didn't like the atmosphere of me being the boss on tour. So that was really hurtful, and it was very controlling, which was upsetting," she said.
She added: "I felt a lot of responsibility for it ending, but then I found out the real truth, which I can't necessarily disclose because I keep it locked in my safe for a rainy day. I let go and I was like: 'This isn't because of me; this is beyond me'. So I have moved on from that."
Brand recently told Esquire that he was faithful to Perry (in case you were wondering if that led to their split). He stated: "I live a life where I have a lot of freedom, so if I meet someone and I go, 'Right let's be monogamous,' that's a f**king change.' But I tried it and I loved it. I really think she's a lovely beautiful person (Perry). It's just hard isn't it?"
As for Mayer, Perry confirms their romance is "over" but denies reports she dated him for revenge. The pair split up in March but were spotted hanging out on Memorial Day weekend.
"No, not at all. No, I was madly in love with him. I still am madly in love with him. All I can say about that relationship is that he's got a beautiful mind. Beautiful mind, tortured soul. I do have to figure out why I am attracted to these broken birds," she said.
Perry stars in "The Smurfs 2," which hits theaters in July.