Katy Perry Sparks Engagement Rumors With Huge Ring On 'That' Finger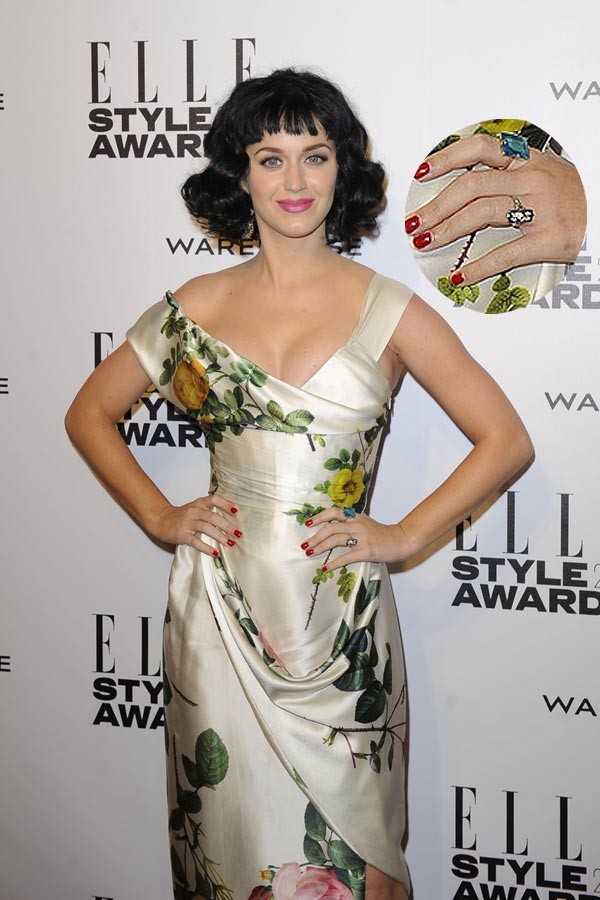 Katy Perry sparked rumors that she and boyfriend John Mayer have gotten engaged by wearing a very sparkly ring on her wedding finger over the weekend.

The singer was spotted wearing the ring on Valentine's day during their date to Sunset Towers in L.A.

A source told E! News at the time that they aren't yet engage, but "they are really happy" together.

Katy fueled the rumors Tuesday night, when she walked the red carpet at the ELLE Style Awards, where she was named the magazine's Woman of the Year, with a huge rock on full display.

The "Roar" singer wore a different ring on Friday -- a red one -- but the one she had Tuesday night looked more like an actual engagement ring.

According to Britain's Mail Online, Katy wouldn't confirm any engagement news, but she also didn't deny it.

It wouldn't come as that much of a surprise if the rumor was true -- after all, Katy did catch one of the bridal bouquets thrown during Macklemore & Ryan Lewis' performance of "Same Love" at the Grammys, where 30 couples were married by Queen Latifah during the song.