Katy Perry, Sofia Vergara & More Celebs Heat Up The White House Correspondents' Dinner - See Photos!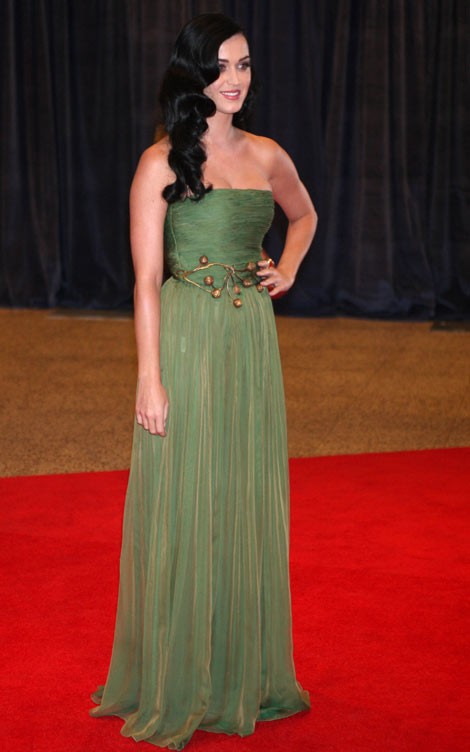 A slew of stars turned out for Saturday night's White House Correspondents' Association Dinner in Washington, D.C. The dinner is traditionally attended by politicians, members of the media and celebrities.
President Barack Obama poked fun of himself during his speech, joking at one point: "I'm not the strapping young Muslim Socialist that I used to be."
Stars including Kevin Spacey ("House of Cards"), Julia Louis-Dreyfus ("Veep"), Claire Danes ("Homeland"), Sofia Vergara ("Modern Family), Kerry Washington ("Scandal") and Korean entertainer Psy all showed up to the event.
Singer Katy Perry (pictured above) looked elegant in a floor-length green strapless dress with a prety gold belt cinched at her waist.
Vergara opted for a bright blue gown with a keyhole cutout in the bodice. She was dripping with purple gem accessories, wearing chunky bracelets, large earrings and a matching ring to complete her look.
Check out several photos from the event...