Katy Perry Sizzles In A Black Fishnet Dress At The 2013 MTV EMAs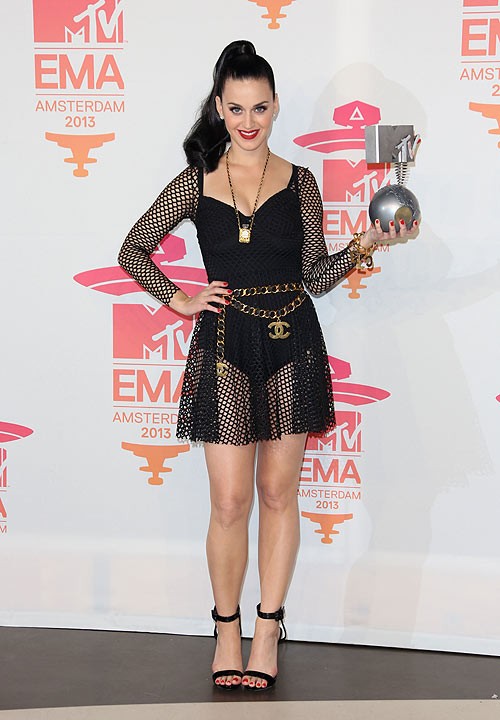 Katy Perry wore two different outfits for Sunday night's MTV European Video Awards, held in Amsterdam, Holland.

The singer looked smashing in a conservative, mint-colored dress before changing into a sexy black fishnet dress later on in the evening.

Katy won the award for Best Female Artist, beating out the likes of Selena Gomez, Miley Cyrus, Taylor Swift and Lady Gaga.

"Thank you, this is so cool. I was just sitting backstage with the artists drinking some champagne, thinking I'm not gonna win, I'm not gonna win ... And I won!" she said during her acceptance.

Katy performed new single "Unconditionally", taking the stage wrapped in flowing ribbons and was hoisted up, becoming a human maypole. Dancers unwrapped her during the song, and for the finale she became a human disco ball. Check out the video of her performance at MTV.com.