Katy Perry Shows Off Her Cheeks In Fishnet Stockings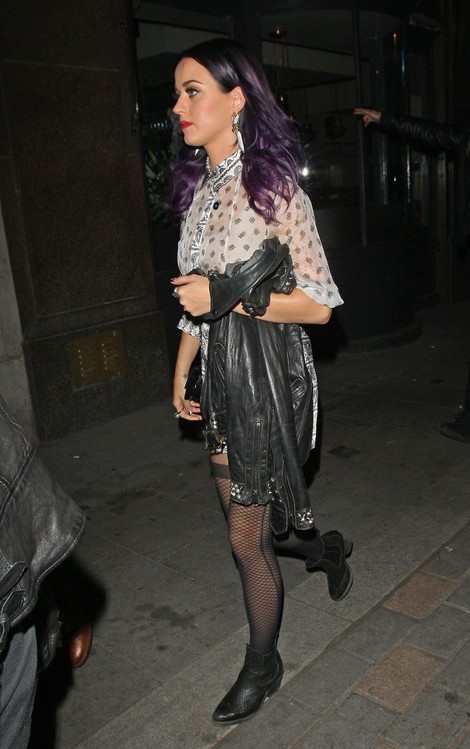 Katy Perry seemed to have a lot of fun with her boyfriend Robert Ackroyd in London over the weekend. We spotted the pop star hanging out at Cirque Du Soir nightclub.
Friends helped her hide her face after a heavy night of partying. She wore a black and white dress with fishnet stockings. Katy revealed a little tush to photographers as she returned to her car.
We have to wonder if Daniel is a good influence on the pop star. She and the Florence and the Machine guitarist have had an on/off relationship since the spring and have been photographed at bars and warehouse parties.
See photos of Katy flashing a tiny bit of her cheeks...