Katy Perry Shows Off Her Bra & Panties In A See-Through Dress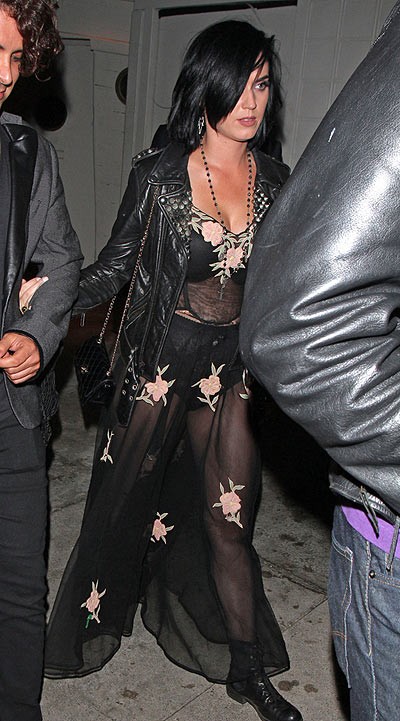 Katy Perry went to a friend's birthday party at the Shores bar in Santa Monica Friday night wearing a torn, sheer, see-through floral print dress and little else -- revealing her black bra and black lace panties underneath. She added a leather jacked and combat boots to complete the look.

The star, who is reportedly broken-hearted after her recent split from singer John Mayer, looked to wash away her woes on Saturday during a trip to Disneyland in California with a friend. She was spotted wearing a pair of Mickey Mouse ears while at one of the park's restaurants.

TMZ.com reported over the weekend that Katy turned down a $20 million offer to join American Idol as a judge for the upcoming season. The offer is $2 million more than Mariah Carey signed on for last month.