Katy Perry Shows Off Her Bikini Body In Miami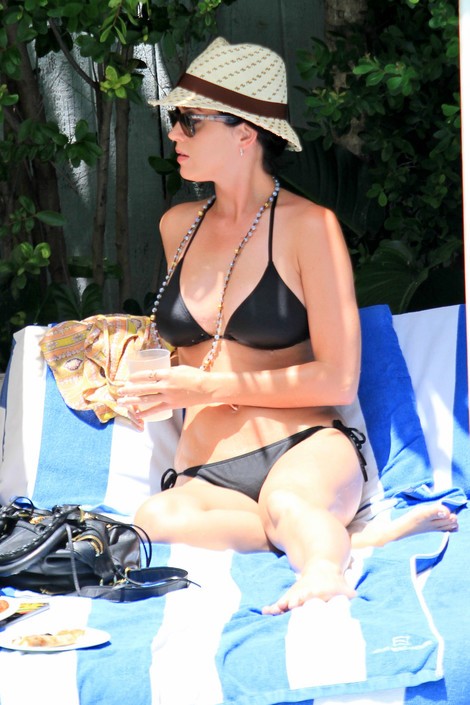 We spotted Katy Perry in a black string bikini while lounging at the pool in Miami, Florida, on Thursday. She wore a straw hat and beaded necklace and carried a drink while she hung out in the water.
An Indian lawyer has filed an indency complaint against the singer over a dance she and an Australian cricketer performed at the launch of the Indian Premier League in April. The lawyer says the pop star offended members of the public and distracted students preparing for exams.
With these bikini shots we can see how Katy can be very distracting!
Check out more photos of a bikini-clad Katy...