Katy Perry Secretly Wants To Be A Comedian Like Tina Fey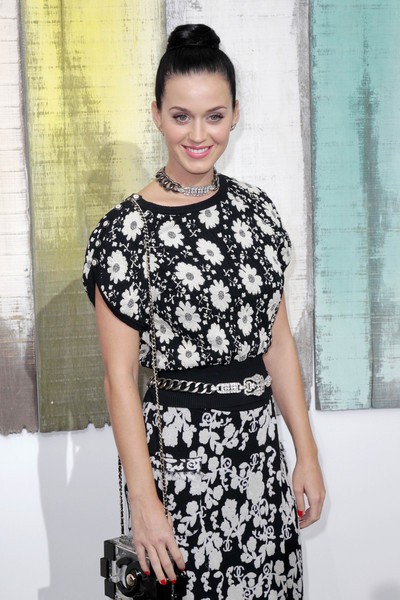 Katy Perry would love to experiment with comedy roles, but she's too busy with her music career. The singer admits she would love to become a regular on "Saturday Night Live," which she has hosted twice before, however her schedule won't allow it.
 
Perry is the musical guest on the show this weekend, alongside Bruce Willis as host. She told Jimmy Fallon, a former SNL regular, "I wish I could do some comedy sketches because I love being around comedians, I love the air, I love the kind of craziness... but I have to go all over the world and I'm only one person, I'm not, like, in a band or in a girl group, so I have to delegate my time very carefully.
 
"I'm, like, picking out the costumes for the dancers, and writing the lyrics, and making sure all the lights are right and everything. I have a great team that really helps me and I couldn't do it without them, but I am definitely the captain of my ship and everybody reports to me."
 
Perry admires former SNL stars Amy Poehler and Tina Fey if she had the time would love to do what they do.
 
She explained, "All of my heroes are girls that have either been on SNL or been a part of SNL, like Amy Poehler, Tina Fey, Kristen Wiig, Amy Sedaris - those are my (heroes)... I just love self-deprecating women who can make fun of themselves, but it's not all about them and their nice lighting, you know, they don't have to be chic in every shot; they can kind of laugh at themselves."
 
Perry has gotten a taste of showing off her comedic skills by appearing in TV sitcoms "How I Met Your Mother" and "Raising Hope."