Katy Perry Rocks London With A Cat, Cupcakes & Gingerbread Men (Pics)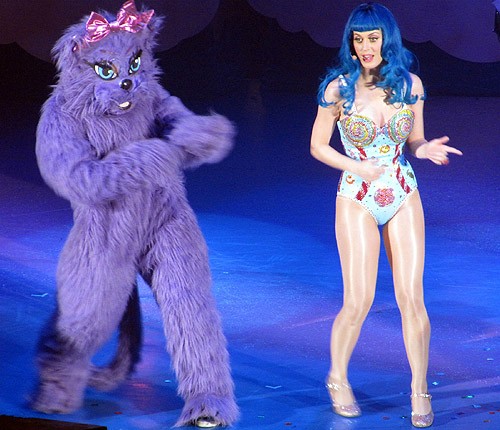 Katy Perry rocked London's Hammersmith Apollo Saturday night on her California Dreams world tour. The pop superstar danced on a stage - that looked a lot like something out of children's game Candy Land - with a cat and a row of gingerbread men. She also played the recorder and even wore a dress made out of cupcakes - we think she looked pretty tasty!

Last Wednesday, while Katy was on tour in Europe, police were called to Katy's Los Feliz home after a suspicious looking man was spotted hanging around her property by her security team. The man - who had spent over two hours staring at her house - was asked to leave by police, according to TMZ.com.

No arrest was made during the incident.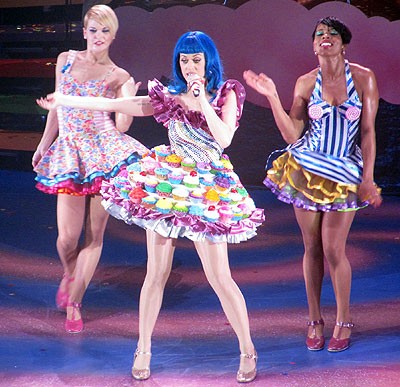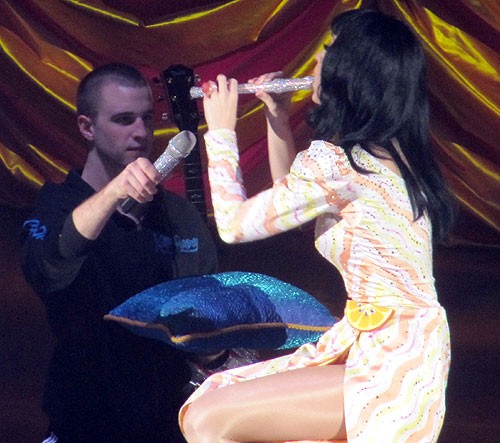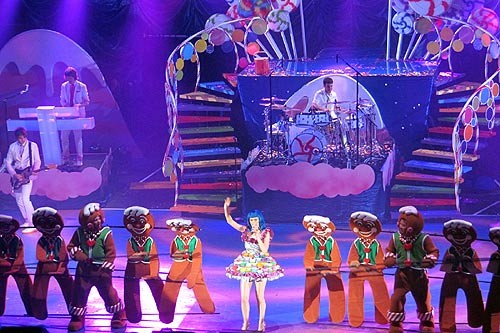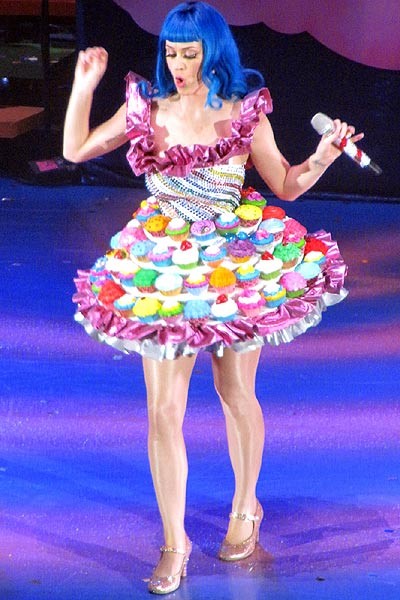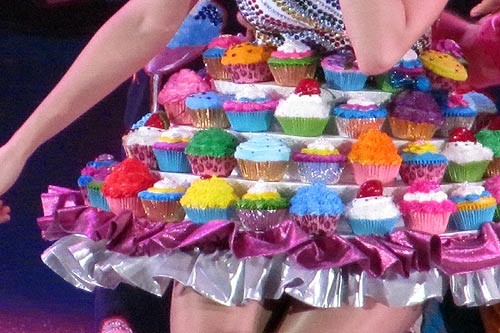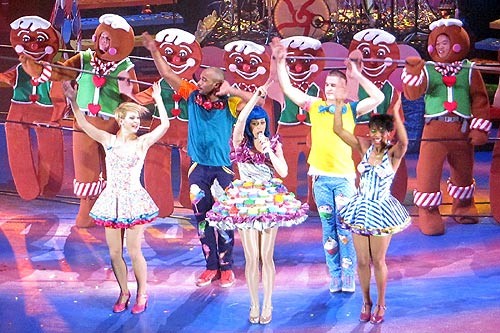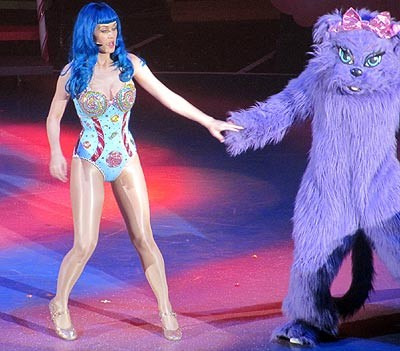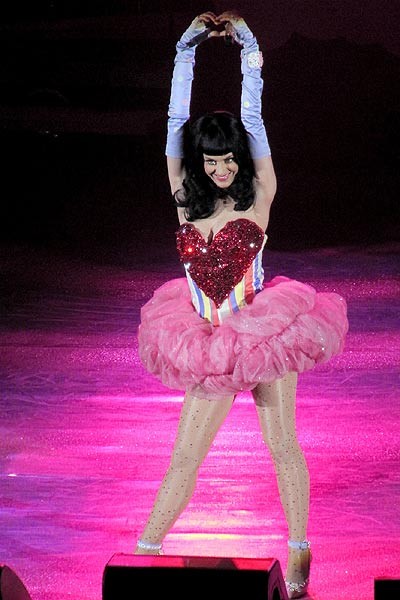 Click for more great Katy Perry pictures: