Katy Perry Rocks A Red Velvet Dress, Fancy Cape At UNICEF Snowflake Ball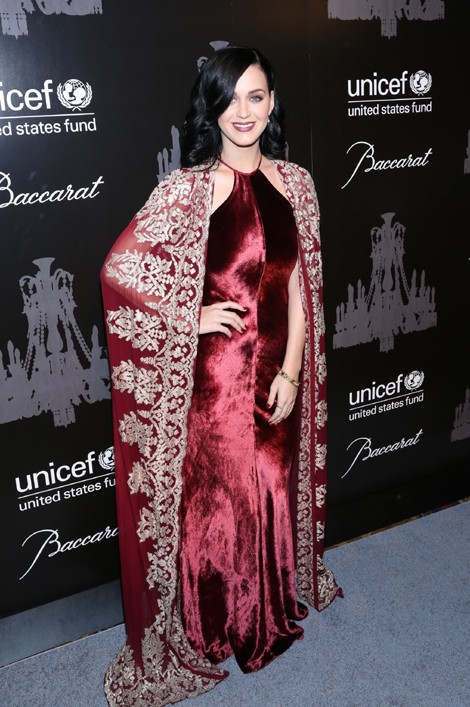 Katy Perry made both a charitable and fashion statement at the 9th Annual United Nations Children's Fund (UNICEF) Snowflake Ball in New York City on Tuesday.
The singer wore a floor-length, red velvet halter dress with a sheer cape over her shoulders. But it's her desire to help those in need that really made her a stand out at the event.
She just joined UNICEF as a goodwill ambassador and cited a recent trip to the impoverished nation of Madagascar as the reason for her new philanthropic role.
Perry will focus her work on children and adolescents who battle severe poverty, violence, abuse and neglect. She plans on making one trip a year for the organization and hopes to visit Peru, Haiti, and the Philippines.
Check out more stars who attended the Snowflake Ball...