Katy Perry & Robert Pattinson: Wedding Crashers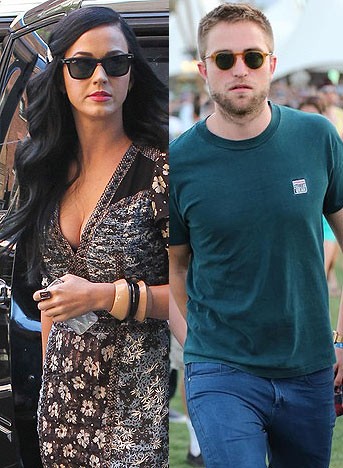 Katy Perry and Robert Pattinson crashed a California wedding over the weekend, sparking new rumors that the couple may be headed for a hookup.

Last week, Pattinson and girlfriend Kristen Stewart went their separate ways after three years, and stories that Katy had "driven a wedge" between the two stars surfaced. Katy was there for Robert last year when Kristen's cheating scandal arose, and the couple was spotted earlier this month after the Met Gala having dinner together.

The two newly single stars -- Katy broke things off with singer John Mayer in early April -- were reportedly just talking while Tanya Mayer, 23, and groom John Ricotta, 26, were rehearsing their wedding vows at the San Ysidro Ranch in Montecito, Calif., according to People magazine.

"Katy and Rob were just sitting next to each other watching the wedding rehearsal in the main courtyard are," guest Stephanie Sands told People.

"They were dressed very casually. She was wearing a hoodie and big sunglasses. There was no public display of affection between them and no body language that showed they were dating. They just sat together and watched," Sands added. "They were not affiliated with the wedding party and were not seen mingling with guests."

Katy was also spotted over the weekend having a good time with Mayer at her Memorial Day party.