Katy Perry & Rita Ora Walk The Runway During Milan Fashion Week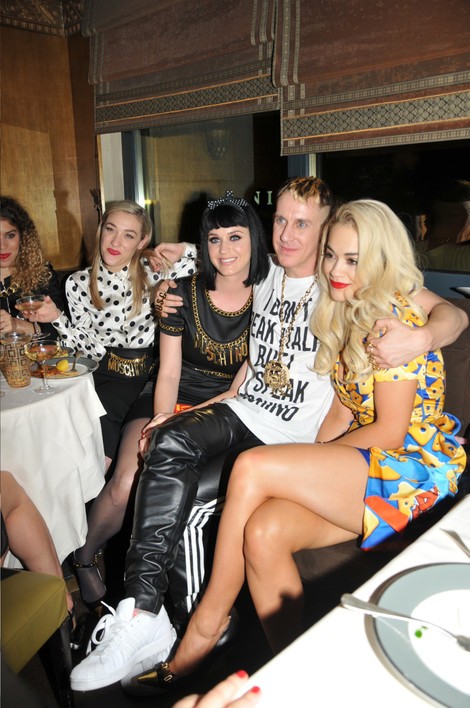 Singers Katy Perry and Rita Ora had a chance to be runway models during Milan Fashion Week on Thursday. The pair flew to Italy to support designer pal Jeremy Scott just one day after making appearances at the London BRIT Awards.
Scott, the newly appointed creative director for Moschino, used Perry and Ora to showcase items from his Autumn/Winter 2014 collection.
The "Dark Horse" singer wore a black mini dress, a black coat with gold accent pieces, as well as a signature oversized Moschino necklace. The English songstress wore a large, black satin t-shirt dress, with a certificate of authenticity printed in large lettering on the front.
 
Scott proudly posted a pic of the three of them on Instagram, writing: "THANK YOU @katyperry & @ritaora FOR BEING THE BEST GAL PALS A BOY COULD DREAM OF I LOVE YOU BOTH SO MUCH !!!"
Meanwhile, Scott wore a shirt that read: "I don't speak Italian, but I do speak Moschino."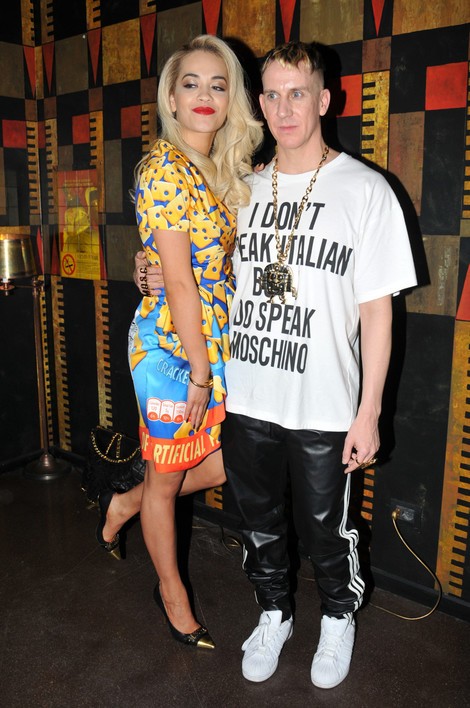 "THE PARTY TONIGHT WAS SO MUCH FUN BUT LOOK WHO GOT LEFT CLEANING UP AFTER EVERYONE ?!! HEART YOU @katyperry !!!"