Katy Perry Reportedly Heartbroken After John Mayer Split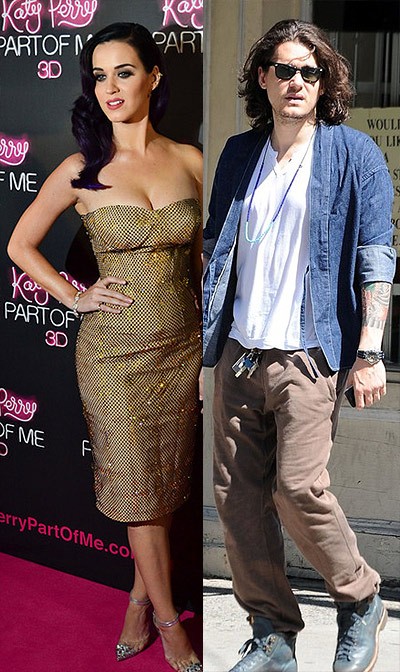 There will be no more fireworks for Katy Perry and John Mayer -- the couple has called an end to their brief relationship after just months of dating.

The two were first spotted getting close back in June; and earlier this month they hooked up in Miami, followed by a dinner date at West Hollywood celebrity hot spot Chateau Marmont.

While it didn't last quite as long as Kim Kardashian's marriage, the aftermath is expected to be a lot milder as there are reportedly no hard feelings between the two stars.

"They'll end up as friends," the source tells People magazine. "They were honestly having fun. People made it out to be far more than it was."

Or will they?

Reports of the contrary say that Katy is heartbroken and the decision to split was Mayer's.

"John did a real number on Katy. She held off from his advances for the longest time, but he laid on the charm thick and promised her he was a changed man," a source tells RadarOnline.com. "She eventually gave in, fell head over heels for him and then - yep - once he had made his conquest, he dumped her."

The two stars were spotted Tuesday night at a mutual friend's party and avoided each other.

[T]hey had this incredible animosity for each other and everyone else at the party could feel it," an eyewitness says.

"You could cut the atmosphere with a knife," the source adds. "It was all incredibly high school!"

Another source concurs, telling UsWeekly, "She is making it seem like it wasn't serious with John, but she is hurt."

Mayer, whose lothario reputation precedes him, has previously been linked to Taylor Swift, Jennifer Love Hewitt, Jennifer Aniston and Jessica Simpson; the latter of whom he referred to as "sexual napalm".

Katy, who recently finalized her divorce from comedian Russell Brand, was been linked to Florence and the Machine guitarist Robert Ackroyd. In 2009 she admitted her crush on Mayer during an interview for an Australian radio statoin.

"I'd definitely shag the s**t out of him though. I'll go on record saying that," she said.