Katy Perry Redeems Herself In Paris With A Gold Mini Dress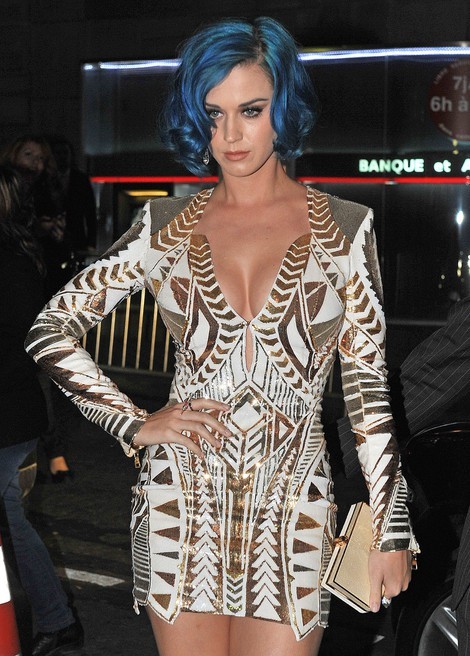 Katy Perry looked a little frumpy yesterday afternoon in a turquoise see-through dress during fashion week in Paris.  Thankfully she switched up her nighttime look.
She went to La Maison Du Caviar Restaurant wearing a sexy gold patterned dress with a plunging neckline. That's the sexy singer we all know and love!
The pop star recently told Interview magazine, "My music is about to get real f***ing dark. I'll be shoe-gazing. You'll never see my face because my hair is in my face."
Perry is known for lighthearted catchy tunes such as "I Kissed A Girl" and "California Gurls," but she admits her failed marriage to Russell Brand has inspired her to change direction in her music.
See more photos of Katy...