Katy Perry Puts On A Show At The White House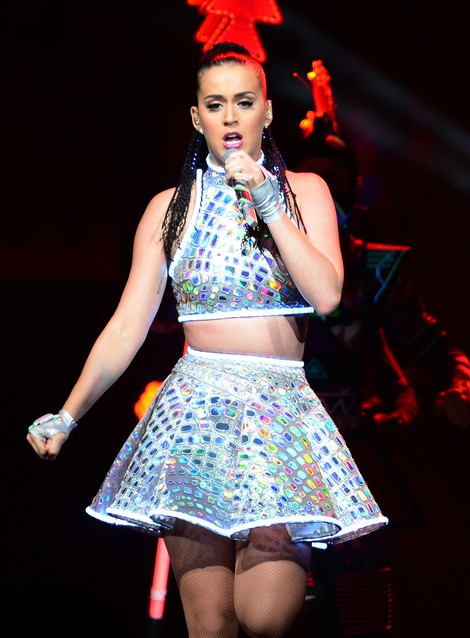 Late last month, Katy Perry took some time out of her busy schedule to entertain the folks at 1600 Pennsylvania Ave, for an intimate concert event. She took to the White House pulpit for an impromptu performance of her hit single ROAR for a small group of dignitaries and supporters attending a dinner celebrating 46th anniversary of the Special Olympics 
President Obama introduced Katy to the audience, lauding, "We have just one of my favorite people performing tonight -- Katy Perry. We are so grateful to her. I love Katy Perry. She is just a wonderful person. I've just met her mom and now I know why she is such a wonderful person, but I just want everybody to know she is on tour right now and so for her to take time out to do this is really special, and so we really want to say thank you to her for doing this."
We're not really sure whether or not this was a planned event or an impromptu inter-concert performance, but Katy did a great job with minimal stage equipment and lacking all the bells and whistles of her normal concerts, in favor of the pomp and circumstance of the White House stage.
In attendance were prominent celebrities such as Stevie Wonder and tennis player Andy Roddick.
Perry is quite a decorated musician, having garnered eleven Grammy nominations, and being dubbed Billboard's Woman of th Year back in 2012. Selling 11 million albums worldwide and 81 million singles has skyrocketed her claim to fame.