Katy Perry Puts Her Sexy Bikini Body On Display To Take The ALS Ice Bucket Challenge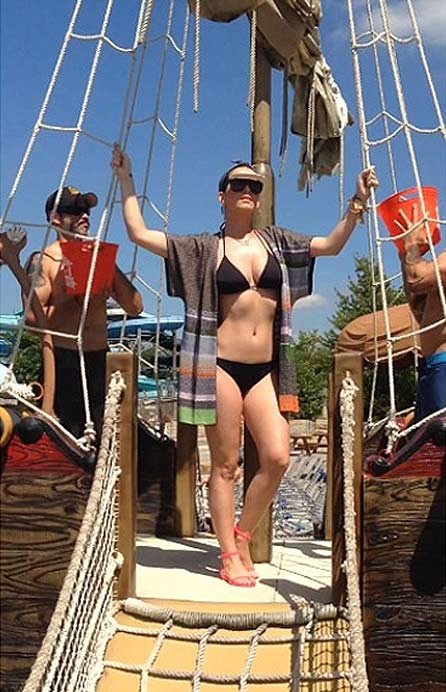 Katy Perry has been flaunting her bikini bod of late, and on Tuesday she put it to good use by taking the ALS Ice Bucket Challenge.

The sexy singer stood on the deck of what appears to be a pirate ship playscape at a park and had a couple of hunks provide her with the ice bath.

"Thank you @thestevetisch @aw & @hellogiggles for nominating me for the ALS #theicebucketchallenge I now nominate @madonna," she wrote, adding an apology for the video bein so "LOUD & ANNOYING."

She also posted the video in slow motion.

The singer recently had her nose pierced, sharing a video of the painful-looking moment on Instagram.

She revealed in a 2012 interview with Jay Leno that she had pierced it when she was 13, but her mom wouldn't let her keep it.


Tons of stars have been taking the ALS Ice Bucket Challenge lately, which has raised millions for the ALS Association and helped spread awareness about this terrible disease.
To donate, head over to ALSA.org.
See more celeb Ice Bucket Challenges HERE and HERE.