Katy Perry Prayed For Big Boobs, Lost Her Virginity In A Volvo At 16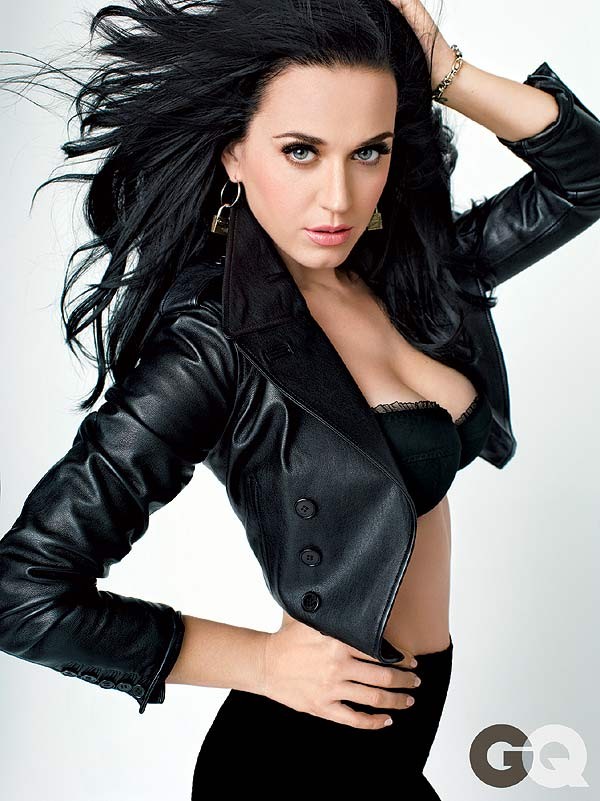 Katy Perry says that she used to pray for big breasts in her new cover feature for the February 2014 issue of GQ magazine, and she shows plenty of proof that her prayers were answered.

"I lay on my back one night and looked down at my feet, and I prayed to God," she says. "I said, 'God, will you please let me have boobs so big that I can't see my feet when I'm lying down?'"

Katy said that God answered her prayers, and then some, when she was 11.

"I had no clue they would fall into my armpits eventually," she adds.

The 29-year-old singer adds that what you see is also all-natural.

"I've never had any plastic surgery. Not a nose, not a chin, not a cheek, not a t*t," she says. "So my messages of self-empowerment are truly coming from an au naturel product."
Katy also revealed a very personal detail: she lost her virginity at age 16 in Nashville, Tennessee. It was in the front seat of a Volvo sedan, and Jeff Buckley's album "Grace" was playing.
"Love that record so much," she reflects.

Check out more of Katy and her interview at GQ.com. The February issue hits newsstands everywhere on January 28.