Katy Perry Poses With Geishas, Robots, And Crabs In Japan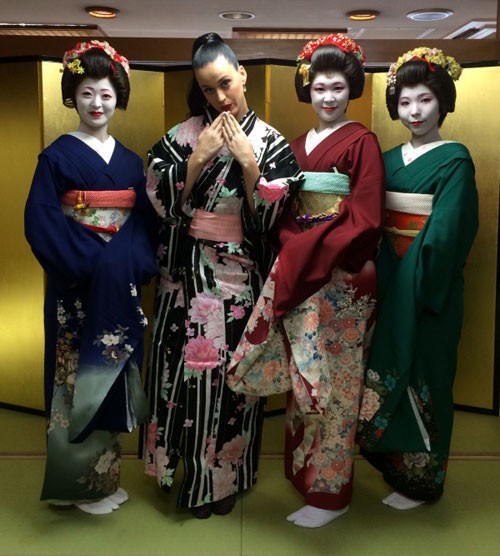 Katy Perry got the change to have a photo taken with a trio of geishas while in Japan.
The pop star was in the country to perform live in support of her latest album, Prism. "One of these things is not like the other," Perry tweeted along with the photo, which features her and three geishas in traditional kimonos -she opted out of the white makeup, however.
Perry is also wearing a ring on her left ring finger, which has us wondering if she's letting us know something or if it was part of the costume. Could it an engagement ring from John Mayer?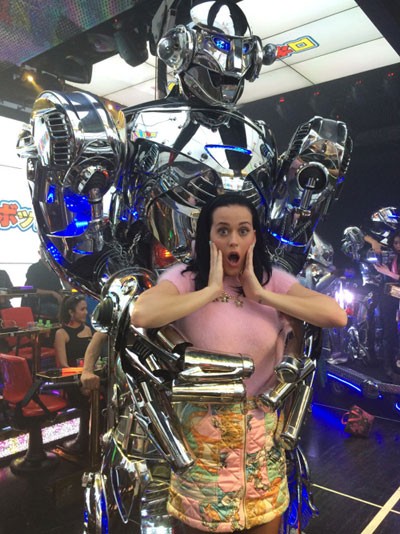 Katy then posted a photo of herself with a giant robot with the caption "Cybering!" In the pic she's wearing a fuzzy pink t-shirt and a skirt that looks like an oven mitt. She also got herself a crustacean fan, sharing an image of a crab hanging onto her lip. "Sometimes I can get a little crabby," Katy joked in the caption.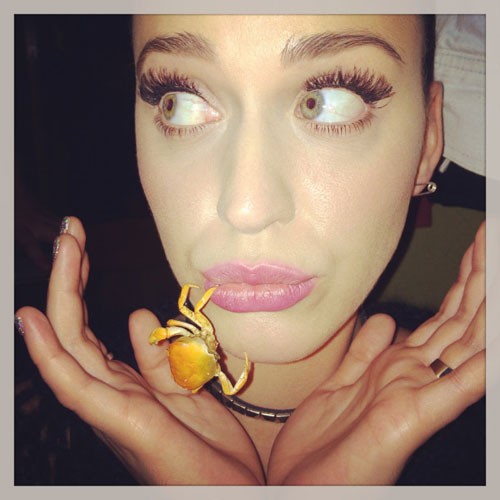 Finally, Katy wore a black dress and headband to a Q&A session with the press. The outfit was adorned with jewels that sparkled whenever a photograph was taken. You can see it in the video below.