Katy Perry Performs Touching Duet With Autistic Girl For Comedy Central's 'Night Of Too Many Stars'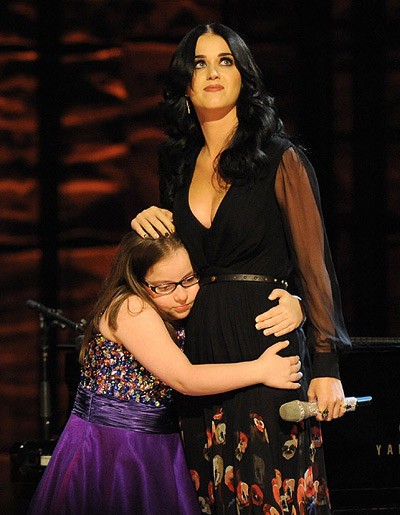 Katy Perry performed a heart-warming duet of her hit "Firework" with 11-year-old Jodi DiPiazza, an autistic musical prodigy from Rochelle Park, New Jersey, during the taping for this year's "Night of Too Many Stars," which airs tonight at 8pm on Comedy Central.

The duet stole the show at the annual charity event staged by the cable network, which will help raise funds to help people living with autism -- like Jodi, who was diagnosed shortly before she turned two-years-old. The girl's parents were once told she might never be able to communicate with them through speaking, according to MSN.com, but now she studies at the Mannes College of Music Prep in New York and is "thriving," according to London's Daily Mail.

Host Jon Stewart of The Daily Show introduced the pair; saying, "People with autism shouldn't be written off. They deserve, like everyone, the chance to reach their potential. Lets take a look at what happens when someone actually gets that chance."

The duet, which Perry said she would "never forget" and was "the most important moment thus far of what I do," garnered a standing ovation from the crowd.

"Night of Too Many Stars: America Comes Together for Autism Programs" also features Tina Fey, Amy Poehler, Stephen Colbert, Louis C.K., Carly Rae Jepsen, Sting, Seth Rogen and many more.

The show was taped last week at New York's legendary Beacon theater.

Check out Katy and Jody's touching duet below...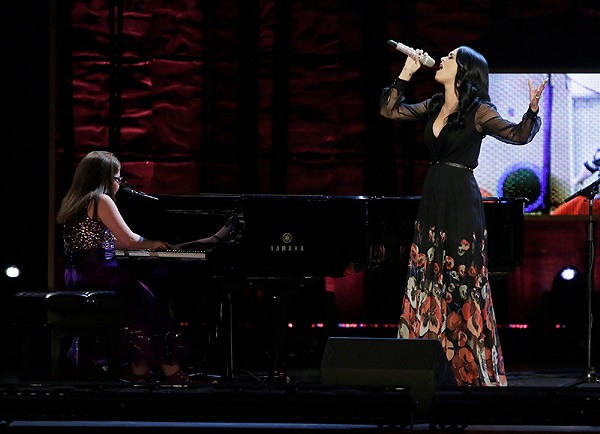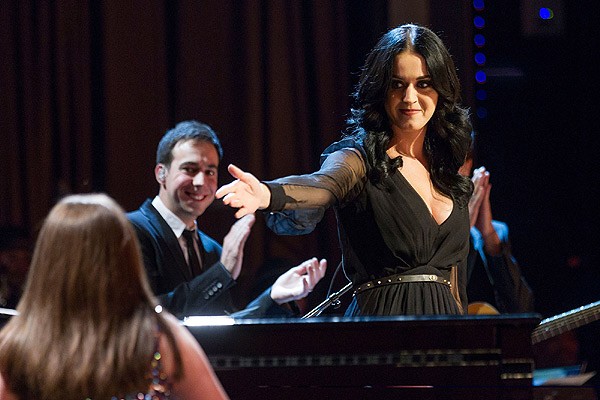 Jodi is my firework: cc.com/katyandjodi #2MANYSTARS

— Katy Perry (@katyperry) October 18, 2012