Katy Perry Performs In A Ballot-Inspired Latex Dress At Obama Fundraiser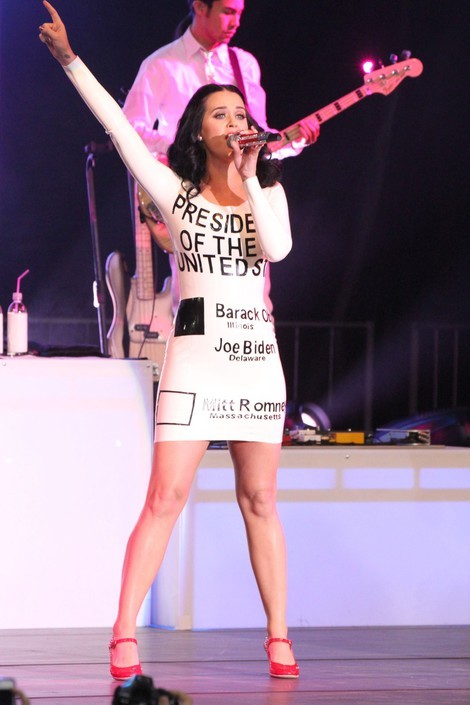 Katy Perry spent the eve of her 28th birthday performing at a campaign rally for President Barack Obama in Las Vegas. The singer rocked a white latex mini dress meant to look like a presidential ballot. Her pick? The current commander in chief.
During the event on Wednesday Perry introduced her 91-year-old grandmother, Ann Hudson, to the President. The singer later tweeted, "So tonight was a great night! The PRESIDENT gave grandma and I unforgettable shout outs & now I am officially 28! Best. Birthday. Ever."
Obama had told the crowd:  "I am so grateful to Katy Perry for the unbelievable performance. Getting to know Katy, she's just a wonderful young lady, and I can tell that part of it is because of her outstanding grandma Ann, a 50-year resident of Nevada, so give her a big round of applause."
See more photos of Katy at the rally...