Katy Perry Performs At The 2010 Victoria's Secret Fashion Show (Photos)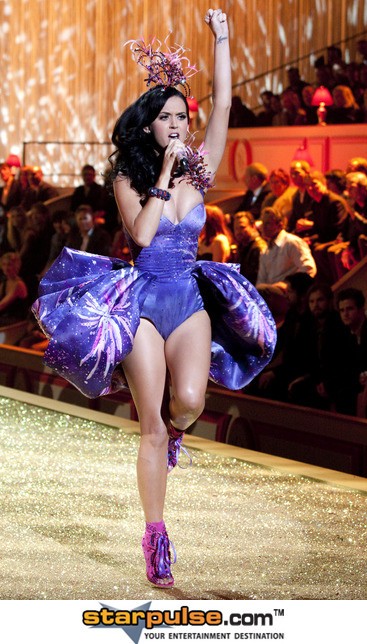 Somehow Katy Perry managed to hold her own at the 2010 Victoria's Secret Fashion Show in New York City yesterday.  The pop star looked hot, even among sexy supermodels.
Katy has vowed never to strip for Playboy magazine, but she's planning a sexy, Dita Von Teese-style burlesque photoshoot. The newlywed wants to tease her fans with a flesh-flashing shoot - complete with racy black lingerie and vampish make-up, inspired by burlesque beauty Von Teese.
The singer, who married Russell Brand last month, was just named top International Music Star at the Cosmopolitan Ultimate Women Of The Year bash.