Katy Perry Named Billboard Magazine's Woman Of The Year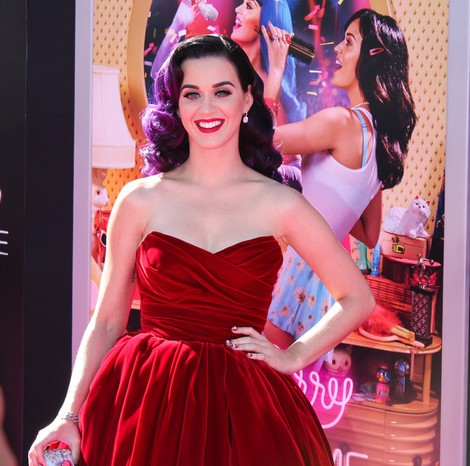 Pop superstar Katy Perry has been named Billboard magazine's Woman of the Year and will be honored at the magazine's seventh annual Women in Music event on November 30.

The award itself has been given out since 2008 and celebrates the most powerful and talented women in music; and Katy joins only four other stars on the short list: Ciara (2008), Beyonce (2009), Fergie (2010) and Taylor Swift (2011).

"Katy Perry broke into the industry not even five years ago, and has already accomplished more than most artists can hope for in an entire career," said Bill Werde, Billboard's editorial director. "We are thrilled to celebrate these incredible achievements and her amazing past 12 months by honoring her with the Billboard Woman of the Year Award. With what seems like a never-ending supply of record-breaking, chart-topping hits, coupled with her unique and fresh style, Katy Perry is hands-down one of the most exciting and inspiring artists in the industry today."

Katy's overall success includes setting numerous records, which include her five number-one hits from her second album, "Teenage Dream" -- the first time a woman has accomplished the feat in the Billboard Hot 100 chart's 54-year history.

"Teenage Dream" spent over 100 weeks on Billboard's Hot 200 chart; sold 2.5 million copies in the U.S. alone; and 48 million singles have been downloaded. Four of those singles -- "Firework,"California Gurls," "E.T." and "Hot N Cold" are among the top 30 selling downloads of all time. Katy also holds the record (69 weeks) for having at least one song in the top 10 on Billboard's Hot 100.

In support of the album, Katy's "Teenage Dreams Tour" sold out in 124 venues around the world and the tour was the subject of a 3D documentary based on her 2011 tour. The film, Katy Perry: Part of Me, is the fourth biggest music documentary ever.

Portions of ticket and merchandise sales on the tour were donated to several charities, including The Children's Health Fund, Generosity Water, The Humane Society, and The Red Cross's disaster relief efforts.