Katy Perry: Miley Cyrus Tried To Slip Me Some Tongue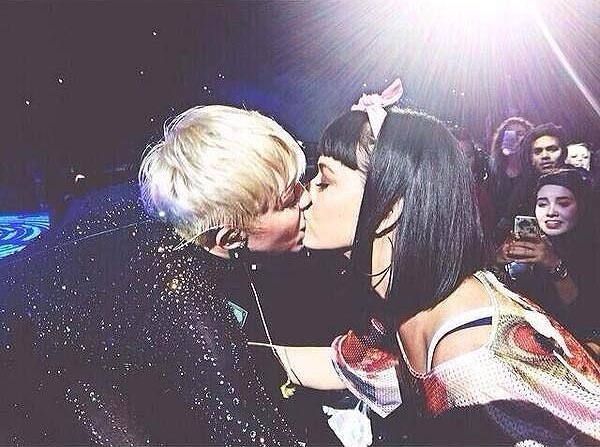 Katy Perry was happy to give Miley Cyrus a smooch during a recent Bangerz concert, but something Miley tried to do had Katy pulling away.
While promoting her album Prism in Australia, Perry was asked about the infamous kiss by local morning show Sunrise. She said, "I just walked up to her to give her like a friendly girly kiss, you know, as girls do. Then she, like, tried to move her head and go deeper and I pulled away."
Perry added, "God knows where that tongue has been. We don't know! That tongue is so infamous!"
Katy was also on the show's set when animal handlers brought on snakes and crocodiles from the area. She nervously said, "If there's a snake staring me in the face, especially one that can eat a crocodile - that means it could eat me!"
Perry then did the weather, although she struggled with the names of a few of the country's cities. She renamed Hobart to "Hogwarts," AKA the Harry Potter school.
When asked if she had a boyfriend, the singer talked around the question. "All of my fans are my boyfriend." She then pointed to a koala, "This is my boyfriend."