Katy Perry Makes Charity Trip To Madagascar For UNICEF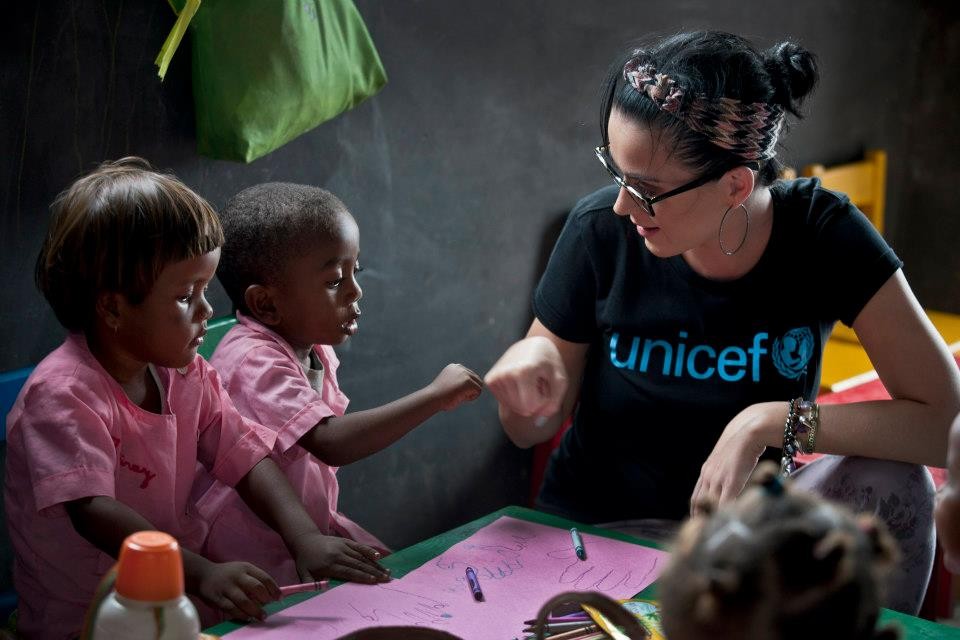 Katy Perry went on a charity visit to Madagascar last week to help raise awareness of humanitarian issues in the country.

The California Gurls hit-maker made her first trip on behalf of the United Nations Children's Fund (UNICEF) to the island nation off the southeastern coast of Africa, where three out of four kids live in extreme poverty. While in Madagascar, Perry met with abused and abandoned children at a local shelter, stopped by a primary school rebuilt by UNICEF after a cyclone, and learned about Madagascar's malnutrition problem at a health center.

The 28-year-old singer also led a demonstration in hand-washing to promote proper hygiene for youngsters, and she admits her experience in Madagascar was an unforgettable one.
In a statement, Perry says, "In less than one week here in Madagascar, I went from crowded city slums to the most remote villages and my eyes were opened wide by the incredible need for a healthy life - nutrition, sanitation, and protection against rape and abuse - which UNICEF is stepping in to help provide."

"An education is an incredible opportunity here. I visited a very remote community, where children and teachers walk for 45 minutes just to get to school. This is a testament to how appreciative they are about their education."

"I am grateful to UNICEF for giving me the opportunity to see first-hand how their programs make a real difference in children's lives. Support for UNICEF is saving children, I am a witness to it."

Katy participated in several local activities by hand-washing clothes and playing with children in a playground. She also pumped water at a well and visited a nutrition center to learn about the high rates of malnutrition in the country.