Katy Perry Kicks Off Spectacular Prismatic World Tour In Northern Ireland - See Her Incredible Costumes!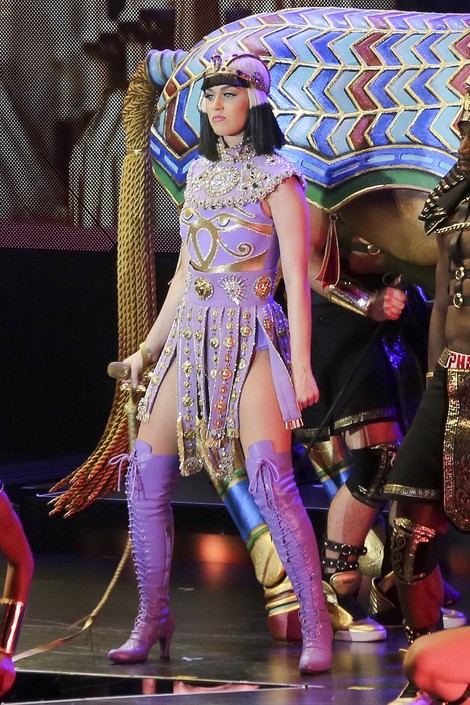 Pop star Katy Perry made quite an impression during the opening night performance of her Prismatic World Tour in Belfast, Northern Ireland, on Wednesday.
The singer made several costume changes and showed up on stage dangling from a clump of ballons, riding a horse statue in Egyptian regalia and donning a pink skintight catsuit. At one point she shared a pint with her Irish audience while wearing a sheer skirt.
Perry is also secretly giving away tickets to her tour - while undercover.
She told Britain's Seven Days magazine, "Sometimes, when we go bike riding the day before or the morning of a show, we take some tickets and stop along the way in coffee shops and places and give them away secretly - but I wear a hat and sunglasses so you don't really know that it's me."
Check out a slew of photos from her world tour...