Katy Perry Joins The Rolling Stones In Las Vegas, 'Gyrated' With Mick Jagger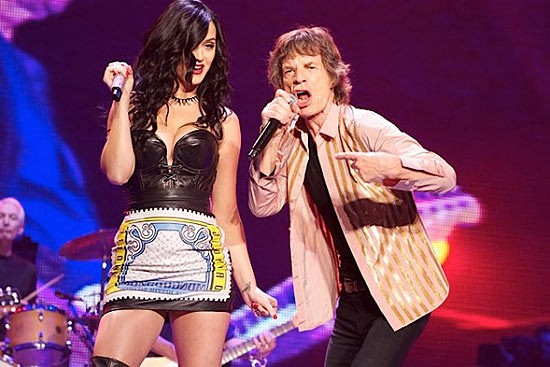 Katy Perry joined The Rolling Stones on stage at the MGM Grand in Las Vegas Saturday night for a duet with singer Mick Jagger on the band's classic, "Beast Of Burden."

The pop singer was thrilled that she got to join the rock & roll legends on stage, tweeting, "Yes, I just did gyrated on Mick Jagger. WHAT?!" after the performance.

One fan called her out for saying she "did gyrated" though, writing, "the grammar in that tweet is appalling Katy."

"I noticed that. I guess I was too excited. Sorry mom," Katy replied.

Katy, 28, looked sexy, as always, and danced across the stage with Jagger, 69, trading verses of the song.

The Stones are currently in the midst of their "50 & Counting" anniversary tour. Katy is the latest star to join the band on stage during their U.S. trek, Gwen Stefani, former Creedence Clearwater Revival singer John Fogerty, Tom Waits and Keith Urban have also joined the band onstage.

Katy shared pictures from her guest appearance on Sunday, tweeting, "Mick & Katie forever!" and "Thanks for letting me be the 5th wheel last night! @TheRollingStones."

Check out video of the performance below...