Katy Perry & John Mayer Still Together?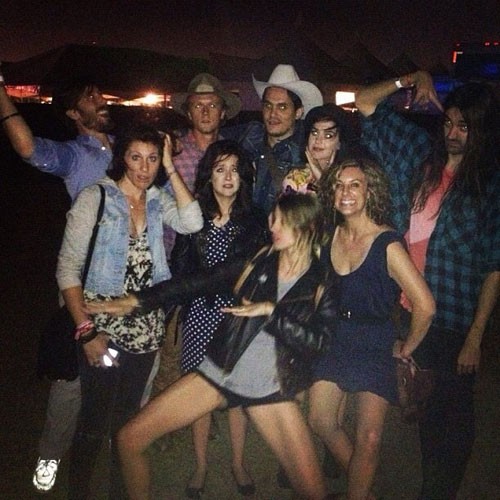 Katy Perry and John Mayer were both spotted at the FYF Fest in downtown Los Angeles Saturday night checking out M83's headlining set.

The two reportedly posed for pictures in the VIP section of the indie music festival (the photo above was taken by instagram user Katheryn Hudson and shows the couple smiling and posing with friends) and were seen getting very close, dancing together and reportedly kissing, according to GlobalGrind.com.

Last week, several reports that the couple had split after just a couple of months of dating surfaced; and that John pulled the plug, leaving Katy devastated.

A source told GlobalGrind that the media had made the two singers' romance out to be something a lot more than it actually is.

A fan told PerezHilton.com that the two stars were "all over" each other and danced the night away together.

Neither John nor Katy have addressed the recent reports on their relationship.