Katy Perry & John Mayer Get Cozy In Miami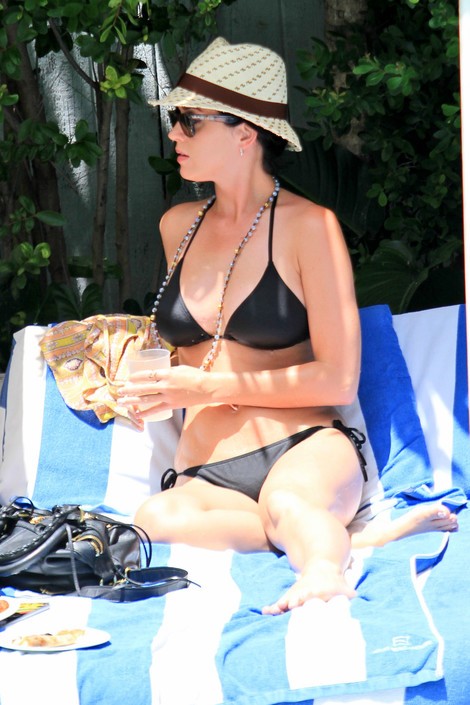 Does Katy Perry have a new famous boyfriend? The pop star was spotted getting cozy with John Mayer in Miami over the weekend. Just days after she finalized her divorce from Russell Brand she and Mayer were seen hanging out together.
The two had a short fling back in 2009, and maybe they are rekindling their romance? Witnesses told Perez Hilton, "They were so flirty and all over each other that night at the bar, they really liked each other. Their personalities just clicked and they were flirting and dancing and it was on."
Earlier this month Katy and John cuddled and held hands, says Us Weekly. And on Friday night she reportedly invited the singer/songwriter to her house for pizza, according to the New York Daily News.
We spotted Katy in two separate occasions enjoying the pool at her hotel in Florida. Mayer has previously dated stars such as Taylor Swift, Jennifer Aniston and Jessica Simpson.