Katy Perry Is Ravishing In Red Velvet At The Premiere Of Her 3D Movie 'Katy Perry: Part Of Me'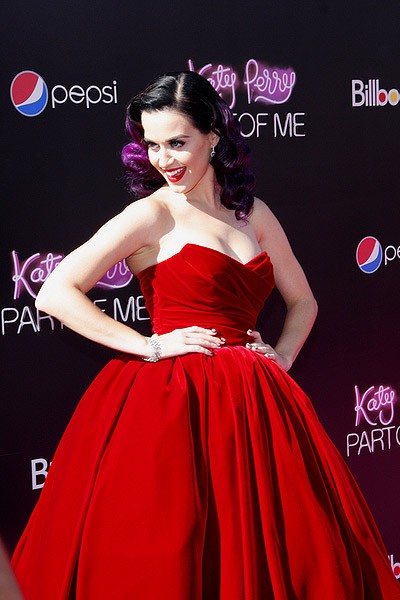 Katy Perry looked gorgeous in a red velvet dress at the premiere of her 3D concert movie "Katy Perry: Part of Me," held at Grauman's Chinese Theater in Hollywood on Tuesday.

Rising star Carly Rae Jepsen, Selena Gomez and Chuck star Yvonne Strahovski were also in attendance.

The sexy singer took a picture of her personalized pink carpet looking down from her hotel room across the street and posted it to her Twitter page just hours before the crowds arrived. She simply said, "WHAT HAVE I CREATED? #KP3D".

The documentary goes behind the scenes and chronicles all the ups and downs that went on in Katy's life during her California Dreams Tour, from her quick rise to superstardom to her divorce from comedian Russell Brand.

The film hits theaters July 5.