Katy Perry Is 'Peaches Mountain'

Sexy pop star Katy Perry would name herself Peaches Mountain if she was an adult star. It's an old one, but you can do it too! Just combine the name of your first dog (or pet if you never had a dog) and the name of the street on which you first lived to get your adult star name!
The pop star recently confessed she suffers from obsessive-compulsive disorder (OCD) and often "freaks out" over tiny problems. Her OCD is at its worst when she is on tour - and even a small problem like cat hairs on her clothes can cause her to throw a tantrum.
Katy Perry rocks the cover of the August issue of Rolling Stone, only wearing her undies. But it gets even skimpier once you take a look inside.

Perry poses in denim cut-offs and a top that barely covers anything in a picture taken in a kitchen. She also heads to the beach in fishnet stockings.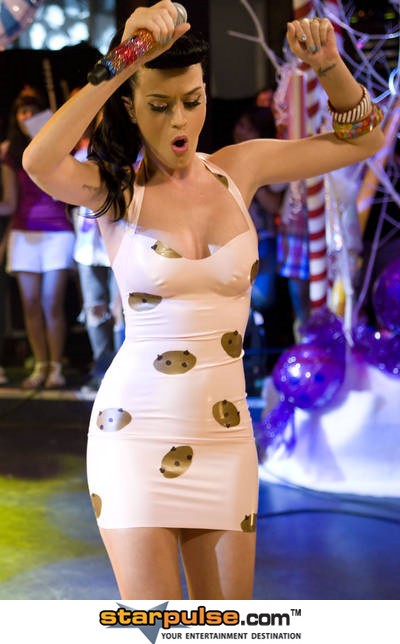 Click for more great Katy Perry pictures: