Katy Perry Is All About Lollipops, Cotton Candy And Matt Lauer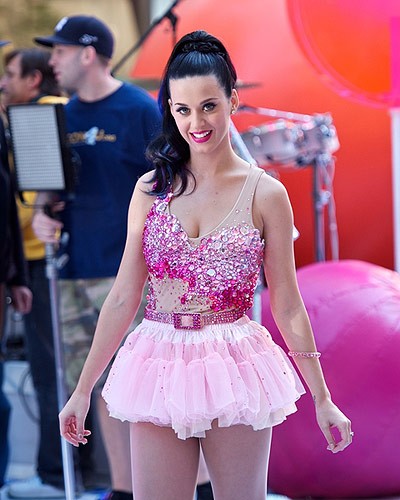 It was lollipops and fluffy clouds for Katy Perry in concert on NBC's "Today Show" this morning. The pop star wore a pink sequined bodysuit with a ballet skirt. Whatever dream world she's living in, we want to go there!

The singer donated free pillows and blankets to fans who camped out to see her perform in New York City.

Fans began lining up to see the singer days in advance - and she decided to thank them for their loyalty by ordering customized cushions and quilts with her name printed on them.

Our friends over at PopEater heard that Katy has a little crush on 'Today Show' host Matt Lauer, too.

"Where is Matt Lauer? He knew I would be here today, and he's left me," she said.
(click pic for next)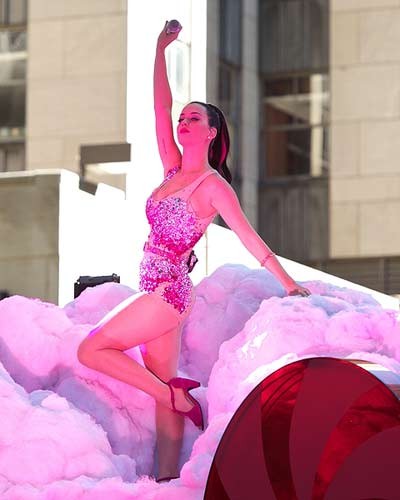 Click the pics for larger images:
- Click here for more Katy Perry pictures! -