Katy Perry: 'I Would Love To Have Children'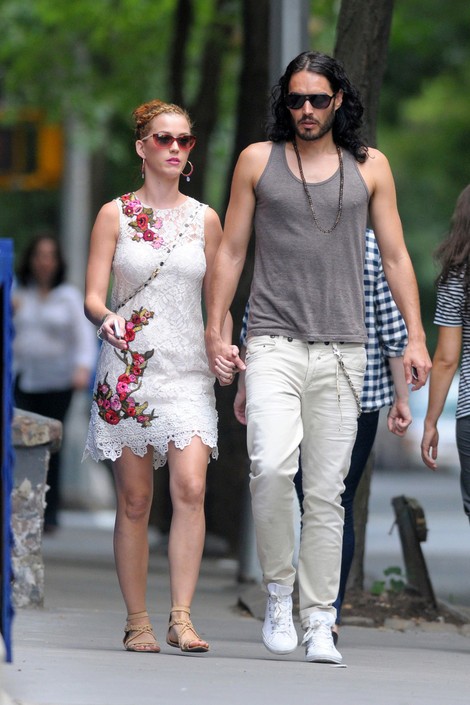 Not only does Katy Perry want kids with Russell Brand, but she wouldn't mind having more than one!
Katy was on the Ellen DeGeneres Show, and she was asked if she had baby plans following her California Dreams Tour.
She said, "I would love to have children. I think that's one of the reasons you get married, and especially to the person that you marry. You think, 'Hmmm, that person is going to be a good partner, a good parent.' But I'm not sure it's yet. We'll see, you know?"
She then joked, "If it doesn't hurt the first time, I'll keep popping them out."
As for busy schedules keeping them apart, Katy says she and Brand have set up a two-week limit on time apart. "I saw him yesterday... two weeks, that's the longest we ever go. Anything longer than that is not fun."
Katy Perry's recent appearance at the Europe Music Awards set off rumors that we was already expecting, thanks to a small bump under her tight outfit.