Katy Perry: 'I Still Believe In Love'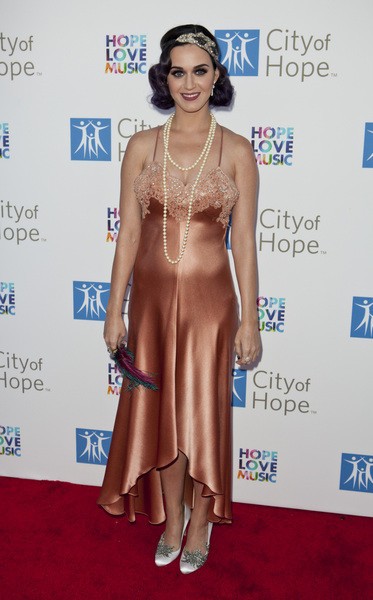 Katy Perry says that despite the end of her marriage to Russell Brand, she has faith in love. "I still believe in love and marriage. I've just learned lessons along the way. I regret nothing," she told Hollywood Reporter.
That said, the pop superstar admits times we tough while she was on her world tour. "What was going on in my personal life was so overwhelming that I had to bend over to let those tears fall straight out of my eye sockets and not my false lashes just as I'm about to go up on that ramp and sing Teenage Dream.
"I had to smack myself across the face and say, 'These problems are my problems, they are not my audience's problems, learn to separate that.'"
Katy Perry and Russell Brand's marriage lasted from October of 2010 to December of 2011. 
Katy also revealed her plans to start her own record label, titled Katy. "And when this record label does come to fruition, I'm going to try and avoid the things that take away any fighting chance for an artist to have financial success," she pledged.