Katy Perry Honored With Hero Award At Trevor Project Gala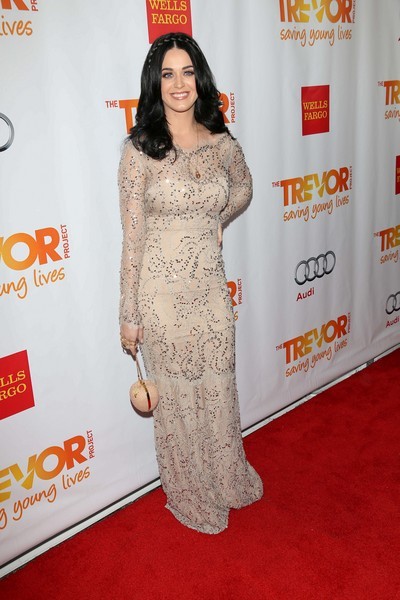 On Sunday, suicide prevention organization the Trevor Project honored Katy Perry for standing up for gay rights. When the singer received the Hero award she recognized the team members who man the phones for the crisis intervention service.
She told the crowd at Los Angeles' Hollywood Palladium, "The real heroes are the folks... at the call centers. (They're) incredibly inspiring."

Perry's strict religious upbringing formed her early views on sexuality, but the singer admitted she now feels "intricately woven" in the gay community thanks to her close circle of friends.

She is quoted by RumorFix.com as saying, "I grew up in a very intolerant environment. For a long time, I was told that people who are lesbian, gay, bisexual, transgender or questioning were an abomination. As I've grown up, I've freed myself from the mindset.

"There was some perspective growth in my family. I believe in change... I believe that sexuality is fluid - nobody introduces me as, 'This is Katy Perry, she is straight.' I hope in the future that we will all grow beyond labels, beyond treating gays as a novelty friend group."
The event featured an auction in which Perry pulled in $15,000 by offering a trip with her to Disneyland. There were also performances by "Glee" stars Naya Rivera, Kristen Chenoweth and Darren Criss.