Katy Perry Hits Back At Her 'Sex-With-Me Street' Ban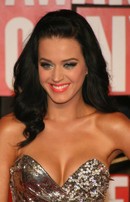 Katy Perry has skirted a broadcast ban on her racy cameo appearance in kids' show Sesame Street - by posting the clip on her website.

The I Kissed A Girl hit-maker shot a special guest segment for the show, in which she sings a child-friendly version of her song Hot N Cold with beloved character Elmo. The clip was due to be broadcast on New Year's Eve but TV bosses pulled the plug on their plans this week after a deluge of complaints from parents who claimed Perry's figure-hugging dress was too revealing for a children's show.

However, Perry has refused to deny her fans the chance to see the racy footage - she's posted it on her website. In a post on her Twitter.com page, she writes, "Wow, looks like my play date with Elmo has been cut short! If you still wanna play see it at www.katyperry.com. Tag you're it, Elmo!"

Perry's fiancé Russell Brand has also spoken out about the ban - but his comments are unlikely to encourage Sesame Street bosses to invite Perry back on the show.

In sleazy references to the program's format and famous theme tune, he tweets: "Today's Sesame Street will NOT be brought to you by the number 34 or the letter D... Can you tell me how to get, how to get to Sex-with-me Street?"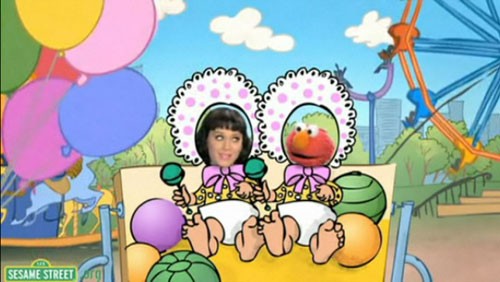 Click Here For More Katy Perry Pictures