Katy Perry Had Suicidal Thoughts Following Split From Russell Brand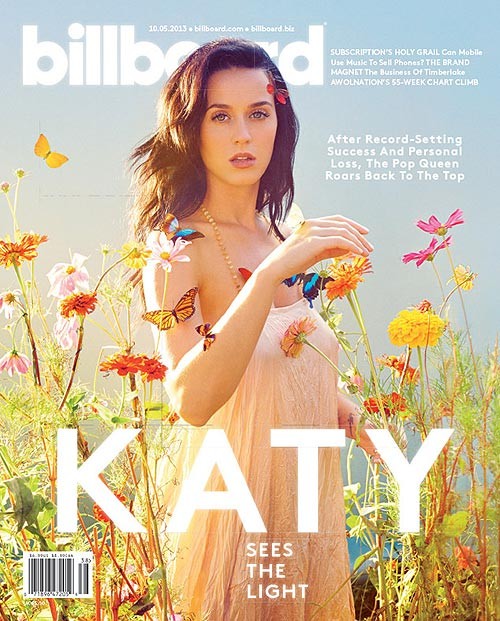 Katy Perry went through a dark spell following her split from British comedian Russell Brand.

The singer reveals in a new interview with Billboard magazine promoting her upcoming album "Prism" that new track "By The Grace Of God" deals with the low point in her life during the days following Brand's divorce filing in December 2011. She even hints that she considered suicide.

"That song is evident of how tough it really was at a certain point. I asked myself, 'Do I want to endure? Should I continue living?'" She tells Billboard.

"All the songs are real-life moments," she adds. "I can only write autobiographically. I put all the evidence in the music. I tell my fans if they want to know the real truth about stuff, just listen to the songs."

Speaking of her songs, Katy also told the magazine that her next album may be an acoustic guitar album a la Joni Mitchell. She says that getting closer to her 30s has gotten her thinking about her roots, when she was discovered by producer Glen Ballard.

"I'll probably turn into more of a Joni Mitchell," she says. "As I inch towards my 30s, I think my fourth record will be more of an acoustic guitar album. That's where I started when I was first discovered by Glen Ballard and got my first record deal.

Perry is now happily dating singer John Mayer.